Boost cash flow and efficiency with 100% digital payments, seamlessly integrated with Rent Manager.

Encourage Digital Payments
Offer multiple payment options including credit/debit cards, eCheck, CashPay (cash/money order alternative), check scanning, and Lockbox (coming soon)!

Improve Time to Cash
Helpful features like Variable Autopay enable tenants to schedule recurring payments that cover their entire balance, even if it changes.

Simplify Reconciliation
Fund multiple bank accounts through a single resident transaction, simplifying reconciliation.
Recover more utility expenses and save your staff time with comprehensive utility management solutions, seamlessly integrated with Rent Manager

Grow NOI
Recoup utility expenses from residents, including water, sewer, trash, gas, recycling, and electricity.

Save Time
Free your associates from the time-consuming utility AP process, and cut pesky utility late fees in the process.

Expedite Resident Utility Payments
Present residents with a single statement that includes rent and utilities, which is easy to pay in one transaction.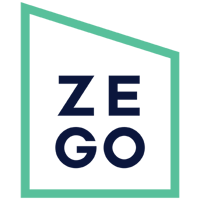 For more information about Zego, click the link below.
If you're an existing customer in need of support, please contact Zego at 855-410-6846 or rentmanager@gozego.com.