Resident payments that deliver better efficiency and cash flow through a complete integration with Rent Manager

Multiple
Payment Options
Offer all major credit/debit cards, eCheck, Cash Pay (cash/money order alternative), and check scanning.

Credit
Reporting
Attract and retain responsible residents by allowing them to build credit for each online and on-time rent payment.

Flexible
Funding
Multiple bank accounts can be funded through a single resident transaction, simplifying reconciliation.
Comprehensive utility management, seamlessly integrated with Rent Manager

Increased
NOI
Residents can pay rent and utilities with our easy-to-use mobile app that's designed to speed up the payment process.

Smarter Workflows
for Managers
Automate vacant cost recovery, boost collections, and unburden associates from the time-consuming utility AP process.

Reduce Utility
Expenses
Recover property expenses including water, sewer, trash, gas, recycling, electricity, etc.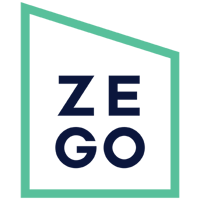 For more information about Zego, click the link below.
If you're an existing customer in need of support, please contact Zego at 855-410-6846 or rentmanager@gozego.com.